TWF Virtual Summit Email 1
­
­

­
­

­
­
­
­
The Way Forward Virtual Summit
­
Have you noticed the rhetoric over these last couple of years?
"Lockdowns."
"Travel restrictions."
"Stay-at-home orders."
We've seen what seems to be a concerted effort to keep us in place.
To stop our movement.
But the truth is, "they," could never stop our movement.
Because, we, will always find a way forward.
­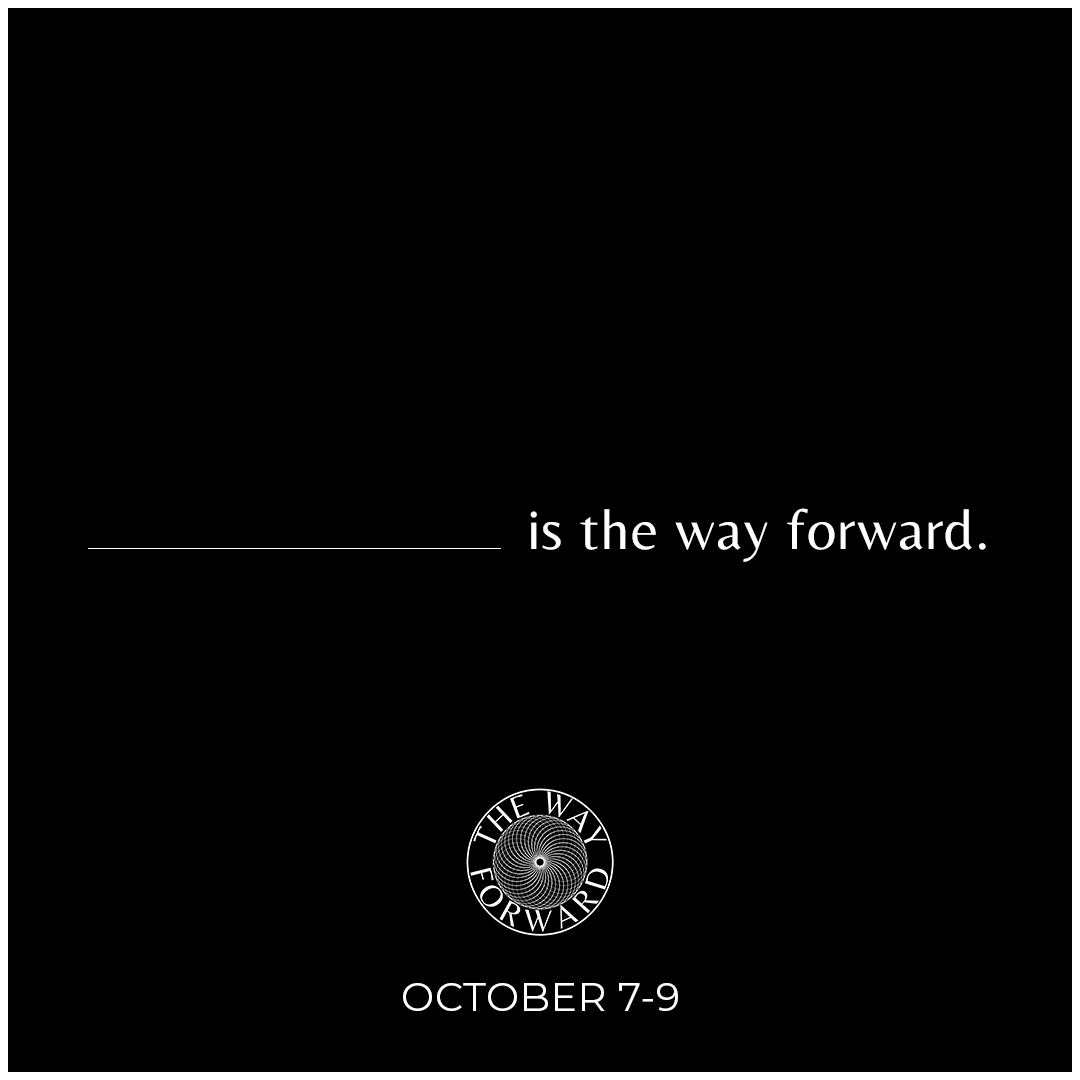 ­
­
The question then becomes: "what, exactly, is The Way Forward?"
And for now, we're leaving it blank.
Because when we sat down and asked ourselves, we realized it wasn't so easy to sum up. There's much more than one way to move forward.
The Way Forward comes in many different forms.
From many different perspectives. 
It comes from ancient, re-discovered knowledge.
And real, cutting-edge science.
That's why our inaugural, three-day event brings together experts from all across the realm. Folks who eat differently, think differently, and lead different lives.
Who specialize in different areas of law, land, health, wealth, and consciousness.
­
­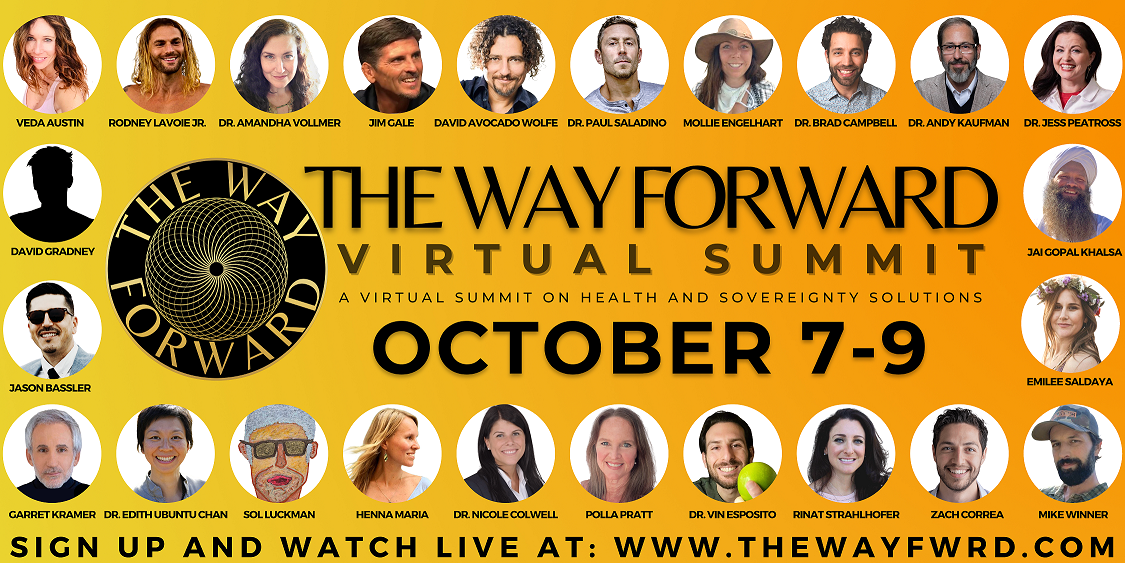 ­
­
Together, they'll share a variety of tools and information, designed to help you on your own, individualized way forward.
So, for the time being, The Way Forward remains open-ended. But on October 7th, you can join us to fill in the blank.
­
­
­
­

­

This email was sent to {{contact.EMAIL}}

You've received it because you've subscribed to our newsletter.

­
­